SNOW WEAR YOUR FEEL GOOD IN & ABOUT
We're on a mission to make sustainable snow wear options more accessible. These thermal base layers are created using 78% post-consumer Recycled Polyester (think plastic bottles destined for landfill).
Recycled polyester creates 30% less CO2 emissions than virgin polyester, and reduces water by 20% in production.
SHOP NOW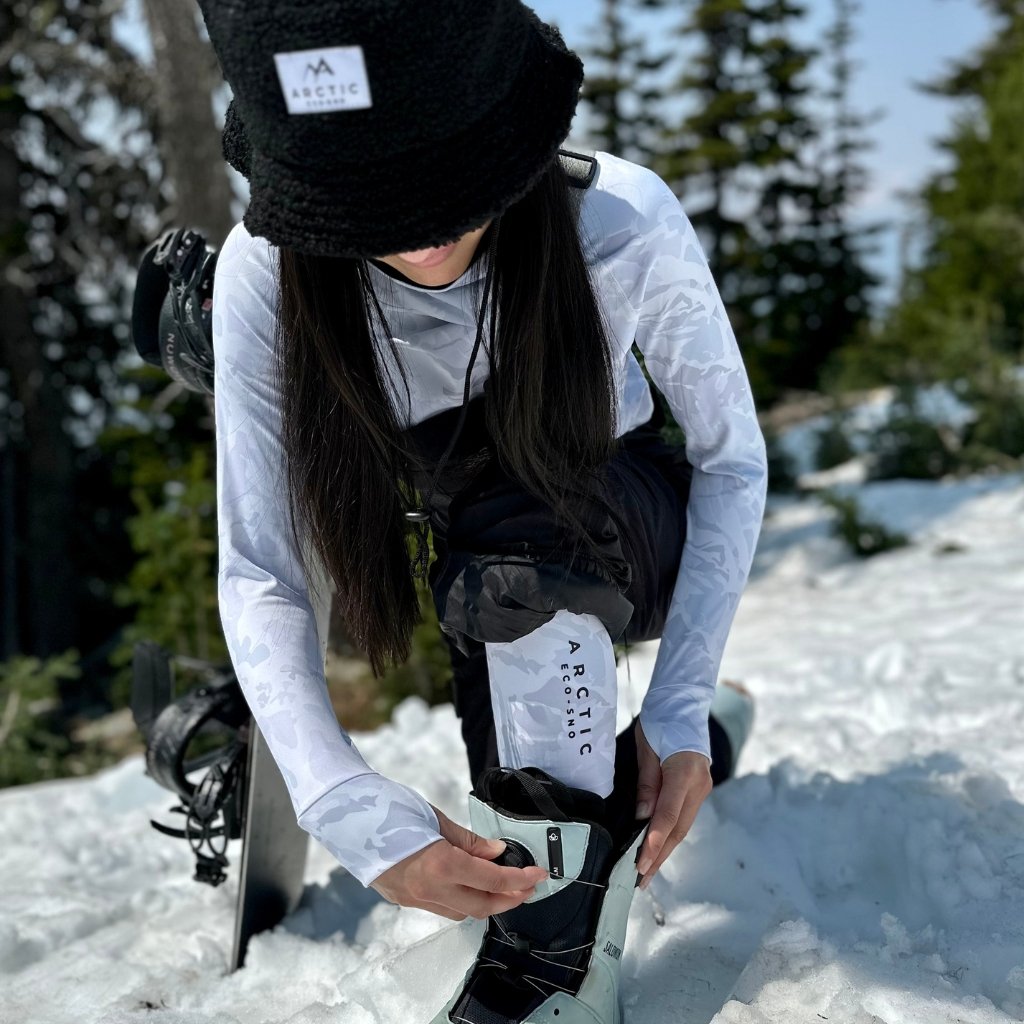 SHOP WITH CONFIDENCE
Shop with confidence at Arctic Eco-Sno. We offer a 100-day, 100% satisfaction guarantee on all snowboarding thermal purchases to ensure you are completely satisfied with your purchase.
Learn More
WHAT OUR CUSTOMERS ARE SAYING
Omg I'm actually obsessed with the camo colour, they are so comfy too! Wasn't sure whether to try these vs merino wool thermals but omg so happy I did they are soo comfy!!

Laura
I have been living in my new base layer thermals! They are so comfortable and warm honestly hands down the best set of thermals I have ever worn!! I have even been wearing them as sport leggings on my days off. Please bring out more colours!!!

Claudia
Love my base layer top. Can go all day with three young children, feeling super comfortable and cosy. Perfect fit, feels great. Highly recommend!

Zoe
Really good quality, and fits nicely, would recommend to anyone.

Samuel
Warm and comfortable to wear. I like the fact its not tight on the body, some thermals can be very restrictive but this is a great fit. Looking forward to testing on the mountain this winter.

Connor
High quality thermals I like the fit and material is very comfortable,  would recommend.

Chris
Great quality and fit. Best base layer i've worn, highly recommend.

Benjamin
I used these thermals in France and they were very good in the colder conditions on the mountain. I mainly wore these directly under my jacket & pants without the need for a midlayer and they kept me very warm.

James
LOOKS BETTER ON YOU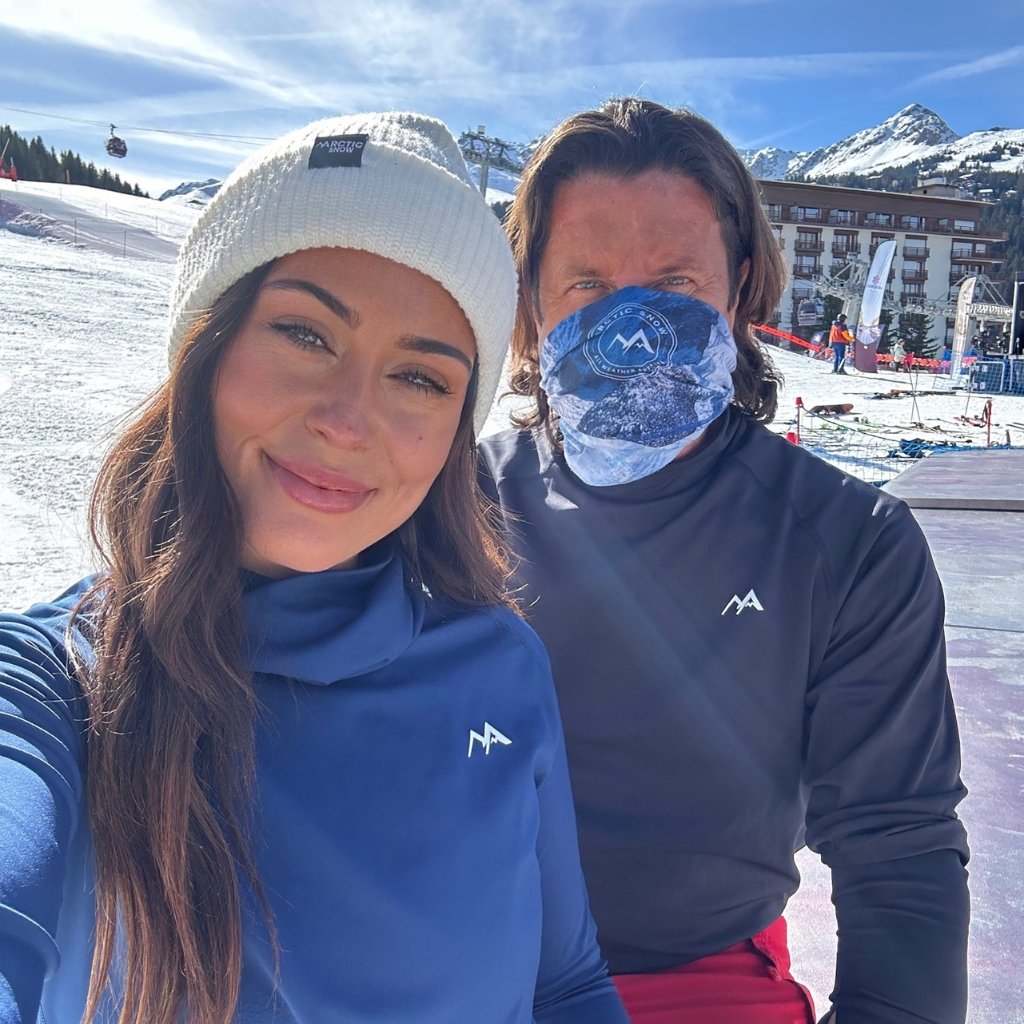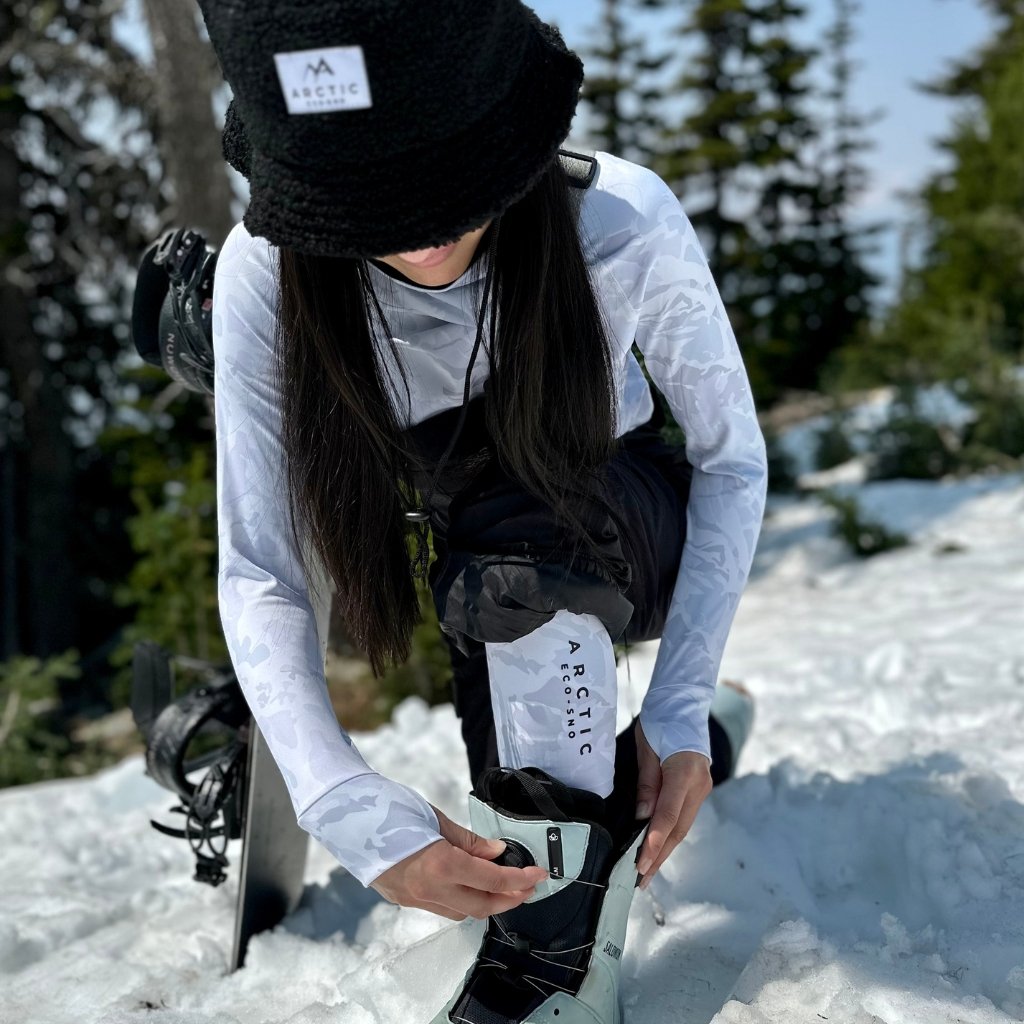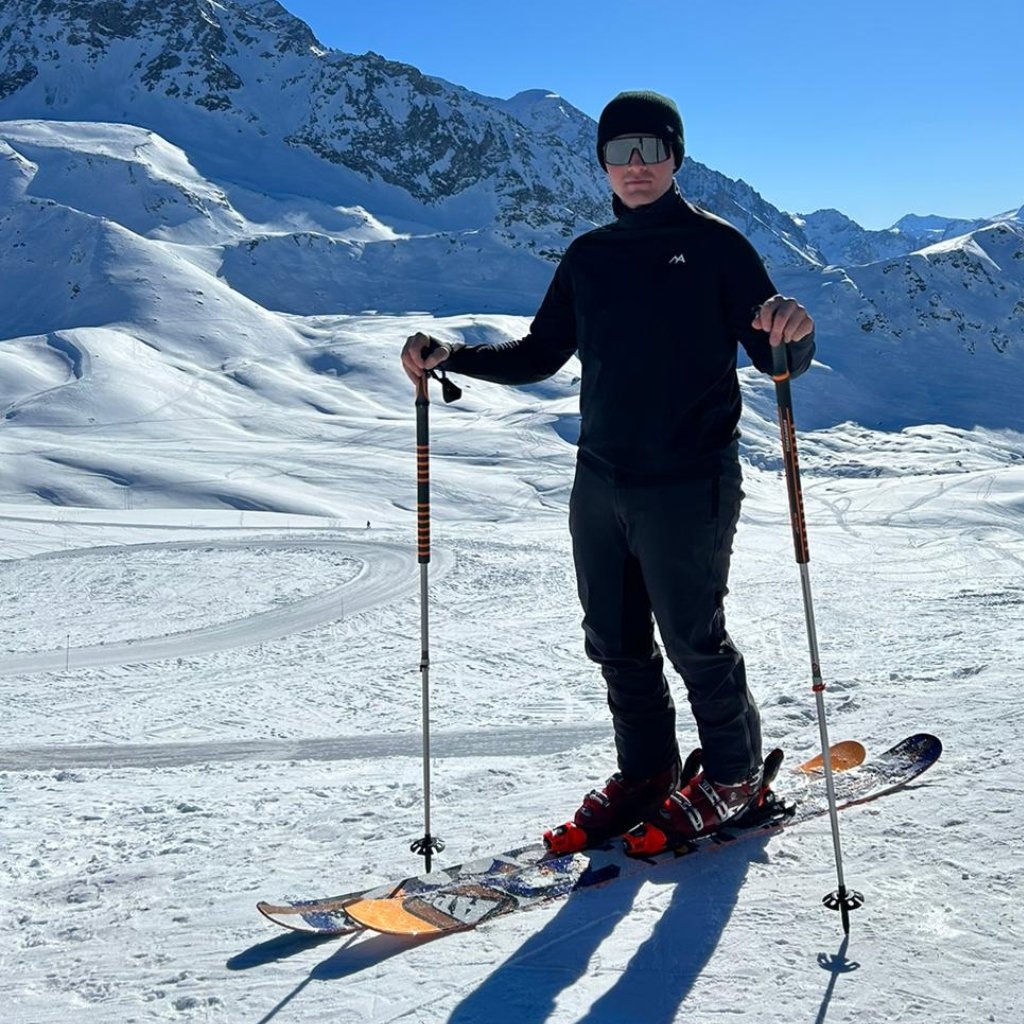 FREQUENTLY ASKED QUESTIONS
Do thermals really work?
Yes, snowboarding thermals work by providing insulation, moisture management, breathability, and comfort, making them an effective base layer for snowboarding, skiing and other cold weather activities.
Should thermals be tight fitting?
To maximise the moisture-wicking and insulating properties of thermals, it's important for them to sit next to your skin without being too tight. This close fit allows them to effectively wick moisture away and trap heat. While not being overly tight, snowboard thermals should feel snugger than a regular T-shirt. If they are too loose, they may not perform their intended function of keeping you dry and warm during cold weather activities.
Why choose recycled synthetic materials for thermals?
Choosing recycled synthetic materials for thermals benefits the environment by reducing waste, conserving resources, and lowering energy consumption while offering high performance and durability.
HOW MANY PLASTIC BOTTLES ARE USED TO CREATE EACH THERMAL SET?
Approximately 22 post consumer recycled plastic bottles are used to create each Arctic Eco-Sno snowboarding thermal set.
How many thermals to take skiing or snowboarding?
The number of thermals you should take for skiing or snowboarding depends on several factors, such as the duration of your trip, your personal preference, and the availability of laundry facilities. As a general guideline, it is recommended to have at least two sets of thermals: one to wear while skiing or snowboarding and a spare set as a backup.
How to wash and dry your thermals?
When washing ski / snowboarding thermals, it is generally recommended to use a washing machine on a gentle or delicate cycle at 30 degrees. The best method to dry the thermals would be to hang dry, it is not recommended to use a dryer as this can damage the fabrics.
WHAT IS YOUR RETURNS POLICY?
We want you to be completely satisfied with your purchase. This is why we offer a 100 day 100% satisfaction guarantee. If for any reason you are not happy with your order, please click on our returns page at the bottom of this page or alternatively feel free to email us at info@arcticecosno.com.